28 June 2014 (Saturday)
- The very first public, open forum for birthing option, called "
Gentle Birth Made Possible
", held in UP Diliman's College for Social Work and Community Development (CSWCD) sponsored by
Arugaan Foundation
,
Woman Health Philippines
,
Women's Global Network for Reproductive Rights (WGNRR)
and the
Department of Women and Development Studies of CSWCD, UP Diliman
.
[FYI: Before anything, no - I am not pregnant or expecting another bundle of joy anytime soon.]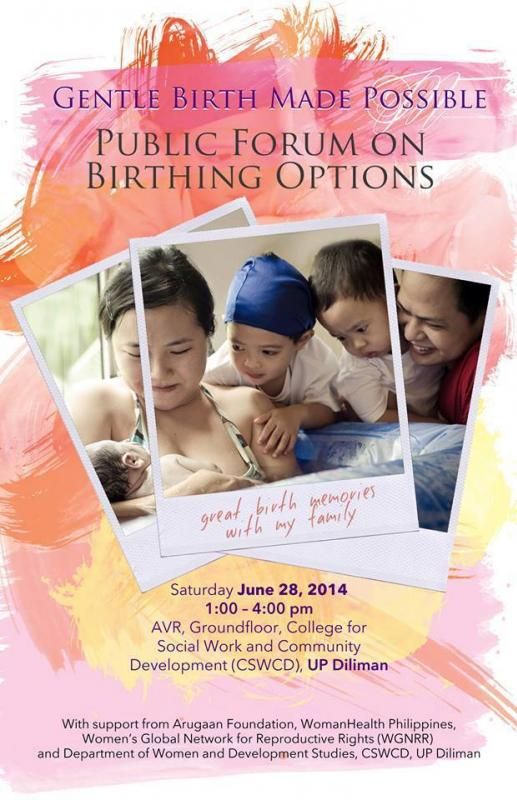 I am glad and elated to report that the forum was a huge success! We expected about 30 people to attend but instead, about 50 or so people came to listen, share and be enlightened. It didn't matter who they were, a lot of people - man, woman (pregnant and non-pregnant) and even kids were in full attendance and were eager to learn, ask questions and ask they did! It was suppose to just be a 1-4pm event but it extended even longer and even if the room was hotter than usual due to the number of people in attendance, it didn't deter any of them to leave early. A lot stayed on for the Q&A, pose for photos with the speakers and socialized with other families. The news crew also were there from start to finish. It's amazing and we, Homebirthing in the Philippines, is thankful for the unending support in this endeavour!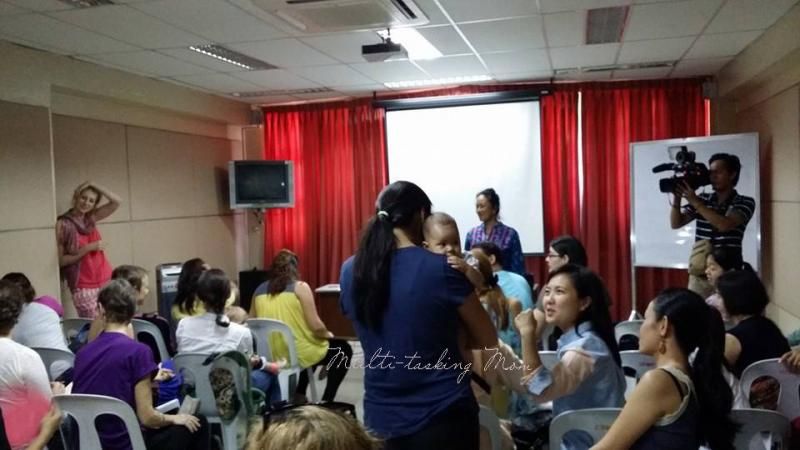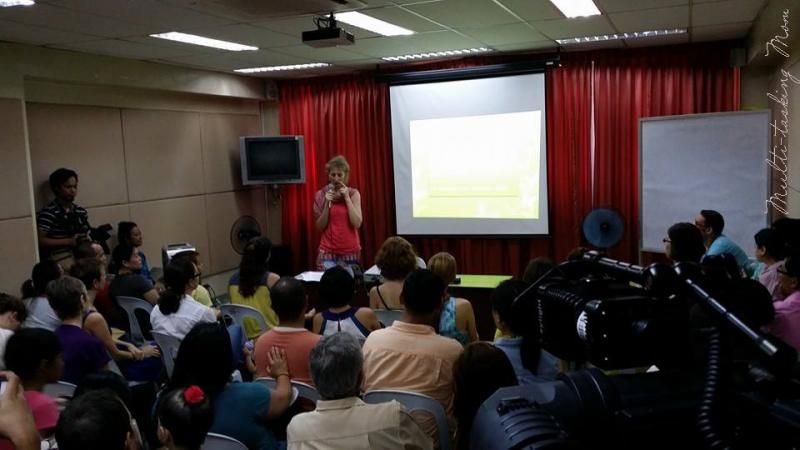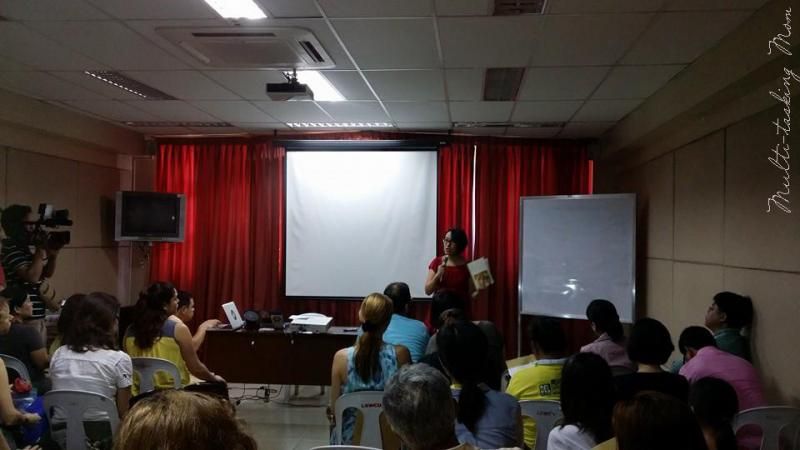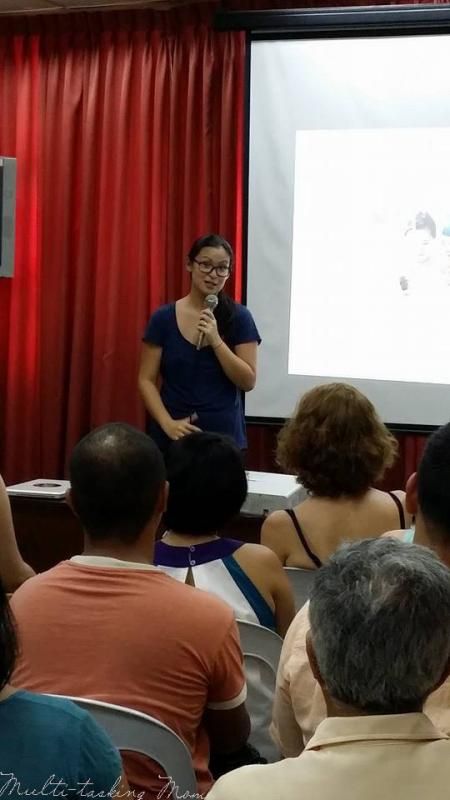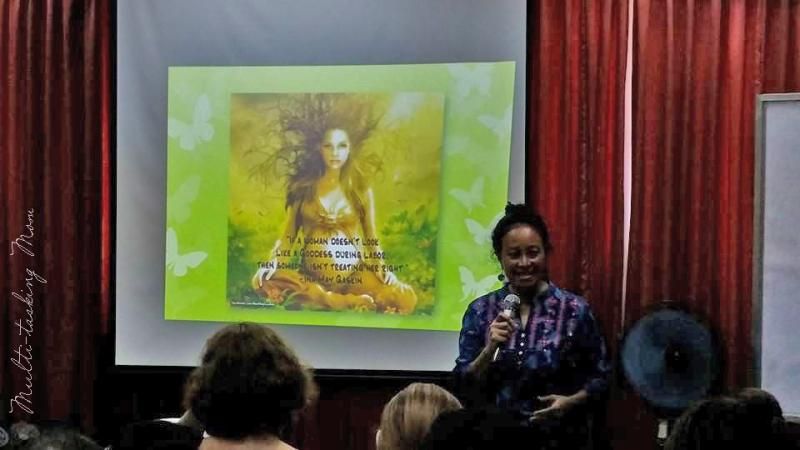 We had wonderful speakers who shared stories and learnings like the below:-
Why Birth Should be Gentle? – Velvet Escario-Roxas, Arugaan
Human Rights in Childbirth – Irina Otmakhova, Women's Global Network for Reproductive Rights (WGNRR)
QC homebirth ban: the story of successful VBAC homebirth – Monica Eleazar-Manzano, Beyond Yoga
Honouring the roots. Giving birth with a traditional birth attendant – May-I Fabros, WomanHealth
Trusting women's bodies. Birthing center perspective – Jeri Gunderson, Shiphrah Birthing Home Philippines
Unmedicated hospital birth – is this possible? - Betty San Louis, Birthing is a Blessing Childbirth Education and Doula Services
I have to honest, it's only from the UNTV program preparation that I learned so much more about
birthing alternatives
aside from medicated birth. There's also
Water Birth
,
Spinning Babies
, Hypno-birth, etc. The research for the show opened me to the "rights of women" regarding their bodies and how they would want their pregnancy would be. If only I knew about this early on...I would have looked into alternative birth options better. I know that for my second pregnancy, my simple aim was to do a VBAC (Vaginal Birth After Ceasarean) but sometimes, life does give you a curve ball due to S deciding she wouldn't go through a vaginal birth in the end. Till maybe the next one...maybe. :)
All in all, I learned a lot again from this forum. I liked the fact that:-
Birthing is not a terrifying experience and expectant mothers should not be fearful of the pain and what is to come.
Birthing should be a joyful and festive experience.
Expecting mothers have the right to decide how their birth should be. No one can tell her otherwise. The birthing experience should be an empowering, not painful, experience.
In this day and age, proper preparation and education is accessible and is the responsibility of an expecting mother to arm herself with the correct information to make a sound decision regarding her birthing option.
Homebirthing in the Philippines would like to thank:-
Moringana
- for the yummy mammon and cheesy mammon from Red Ribbon
Mommy Treats
- for the yummy treats of vegan cookies, non-lactation brownies and cookies. One of my favorites!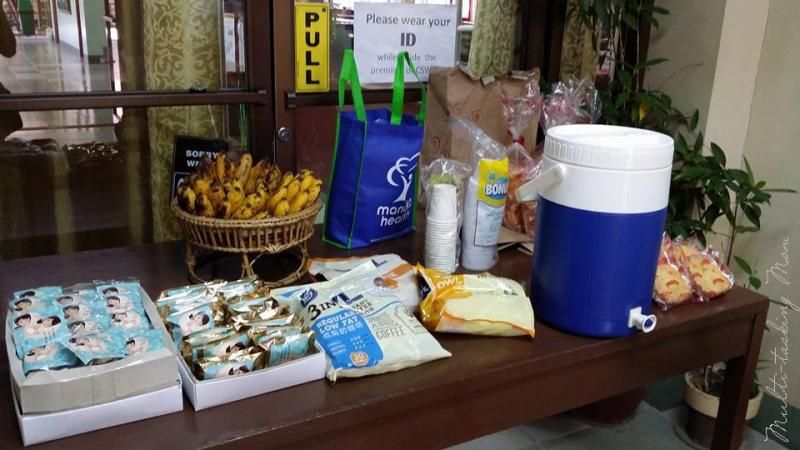 On a side note...I am glad that this forum came to rise now since there is now so many expectations imposed to expecting mothers that sometimes it goes beyond "rational reasoning", given that safety precautions were already accounted for. I like the thought that "birthing women are not objects to be processed or be cut-up" without it being the woman's decision. There is always that underlying thought on "who has the ultimate control over one's pregnant body and the well-being of the child?" in each expecting mother's mind.
I felt this topic is quite relevant especially with the recent
banning of home-births in Quezon City
. I was taken aback on learning about the ban through one of my recent volunteer work at Nazareth House. Abandoned, single, abused/battered mothers find refuge in this shelter for assistance is now required to go to a nearby hospital to delivery, even if there is a full, well maintained birthing room in this shelter since 2006.
I saw more cooperation, support and love shared between these mothers that will surely make birthing a less traumatic and fearful experience so a home birth if everything is well and good for the mother, baby and situation, is possible. I know or have read in the past that in the rural provinces, a birth is a "communal/community experience" and everyone does everything to help the birthing mother welcome her child through "gentle means" - letting Nature and a mother's body decide when, where and how...which is what it should be.
Hoping this forum will the instrument to able to give back mother's their own rights to their bodies and on their unborn babies, especially to mothers giving birth in Quezon City.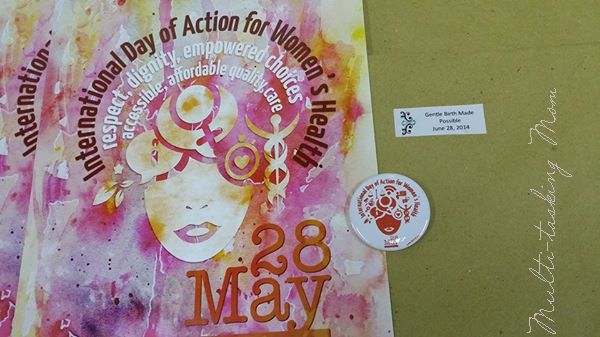 _______________________________________
News feature on this event:-
GMA News Online - 26 June 2014
"First public forum on birthing options set
June 26, 2014 11:38am
Should homebirth be legalized and encouraged for mothers with low-risk pregnancies? Is the axiom "once caesarean always a caesarean" still valid? Is the pain relief offered at childbirth all that harmless? And who has the ultimate control over one's pregnant body and the well-being of the child?

These and many other questions will be discussed during the First Public Forum on Birthing Options entitled, "Gentle Birth Made Possible" set on June 28, 2014 at the College for Social Work and Community Development (CSWCD), University of the Philippines-Diliman. The Forum is open to everyone interested in the topic, especially expecting mothers, and women who already have or planning to have children and their families.

The initiative is spearheaded by the Arugaan Foundation, Woman Health Philippines, Women's Global Network for Reproductive Rights (WGNRR) and the Department of Women and Development Studies of CSWCD, UP Diliman. The event is tied up to the recently celebrated June 6 International Homebirth Day and the International Week for Respecting Childbirth observed in the third week of May.

"The way we give birth matters a lot, both for the health of the child and for the well-being of the mother," says Velvet Escario-Roxas, deputy executive director of Arugaan, who was recently recognized for her tireless work on breastfeeding advocacy by the Gawad Geny Lopez Jr. Bayaning Pilipino Award. "Unfortunately, there is an increased medicalization of birth practices both globally and in the Philippines, which does not necessarily benefit the child or the mother. Women are losing control of their birth experience, often ending up with unwarranted medical interventions, which interfere with the normal physiological birth process. It is no wonder that recent studies show one-third of women describing their birthing experience as traumatic."

In a country such as the Philippines, which is still struggling with high maternal mortality rates, maternal health is narrowly viewed in terms of survival. However, a woman's rights during childbirth is not only limited to surviving childbirth. She also has the right to autonomy, privacy, and freedom from discrimination.

"It is important to realize that birthing women are not objects to be processed during childbirth, as if a production line," emphasizes Escario-Roxas, "they are human beings and citizens with full claims upon human rights and proper healthcare. We are organizing this forum to raise awareness among the public, especially women of child-bearing age, that we have a lot of options. We hope to spread the word that giving birth can be a gentle, joyful and even enjoyable process—be it at home, birthing centre or hospital, as long as the woman feels supported and respected with her choices."

"Gentle Birth Made Possible" Public Forum on Birthing Options will take place on Saturday, June 28 from 1 pm to 4 pm at the AVR (ground floor) of the College for Social Work and Community Development (CSWCD), UP Diliman.
"