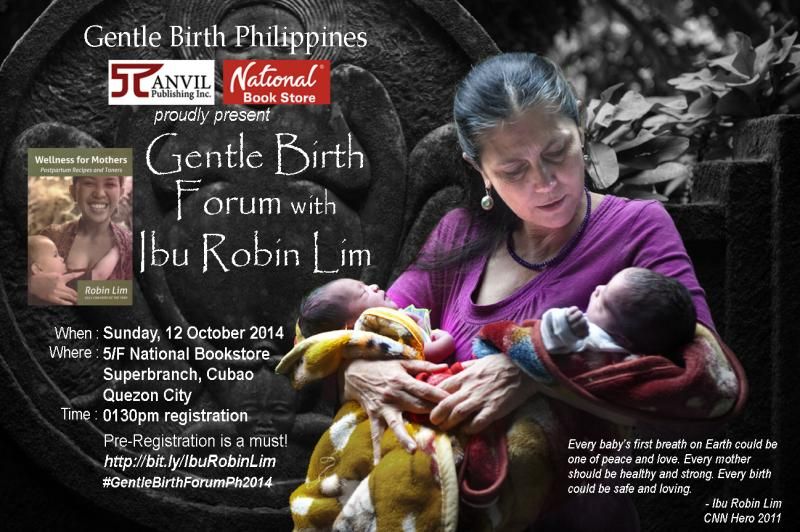 Calling all friends, relatives, FB friends!
Birth and breastfeeding are interrelated. Breastfeeding really starts at pregnancy.
JOIN US!!!
Gentle Birth Forum with Ibu Robin Lim
She is CNN Hero 2011 and a crusader for child birth rights of mother-baby dyads. She recently contributed for the Milk Mommy Diaries
here
and
here
.
Author of: After the Baby's Birth, Wellness for Mothers, and Butterfly People.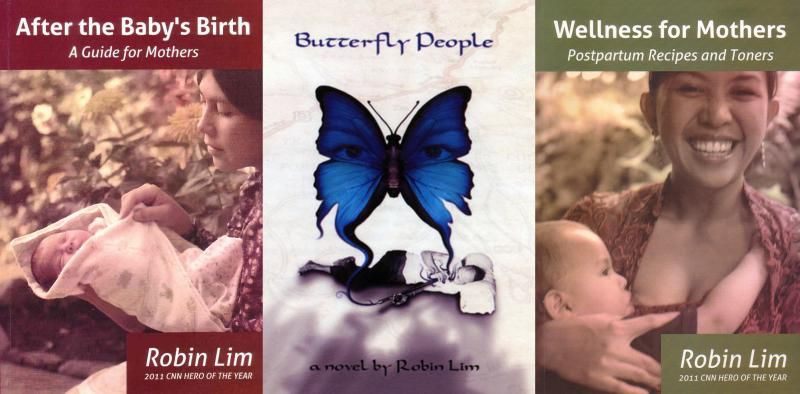 Date: October 12, 2014 (Sunday - family day - bring everyone!!)
Time: 1:30-5:00pm with book signing
Venue: National Bookstore Meeting Room, 5th Floor, NBS Superbranch, Cubao Quezon City
You will learn a wealth of information!!
Robin Lim's books will be available on the day for purchase and for her signing.
Registration is a
here
!