I'm a big fan of afternoon tea and would take advantage of being able to have this whenever I go to HKG, which provides the closest to what British people have. There are a lot of variations but the best that I could remember was high tea buffet @ the Ritz Carlton (HK side) and afternoon tea buffet at the Four Seasons (IFC). The former is no longer being offered since Ritz Carlton (HK side) was torn down to move to Kowloon.
I love both the savory and sweet options of afternoon tea and it gets better with home-made jams and whipped butter cream. Yummy!!!
Some background on afternoon tea and high tea via About.Com:-
"Outside of the UK, many people refer to afternoon tea as "high tea." Although the idea that high tea is a meal of foods like scones and finger sandwiches is common, it is not actually correct in a traditional or historical sense.
Afternoon tea, also known as "low tea," is what most people think of when they hear "high tea." It involves things like manners, lace and dainty foods. (For more information on the foods served, see these afternoon tea recipes.) It is typically served in the mid-afternoon and it was traditionally served on low tables, hence its two names. Afternoon tea was considered to be a ladies' social occasion.
High Tea, traditionally, was a working class meal served on a high table at the end of the workday, shortly after five PM. It was a heavy meal of meat dishes (such as steak and kidney pie), fish dishes (such as pickled salmon), baked goods (such as crumpets or, in Ireland, barm brack), vegetables (such as potatoes or onion cakes), and other heavy foods (such as baked beans and cheesy casseroles). High tea was more of a working class family meal than an elite social gathering."
Perfect for a cute afternoon with your kiddos...Tea for 2 by Mari Koegelenberg available at SSD. There are wonderful pattern papers and embellishments that you'd surely fall for!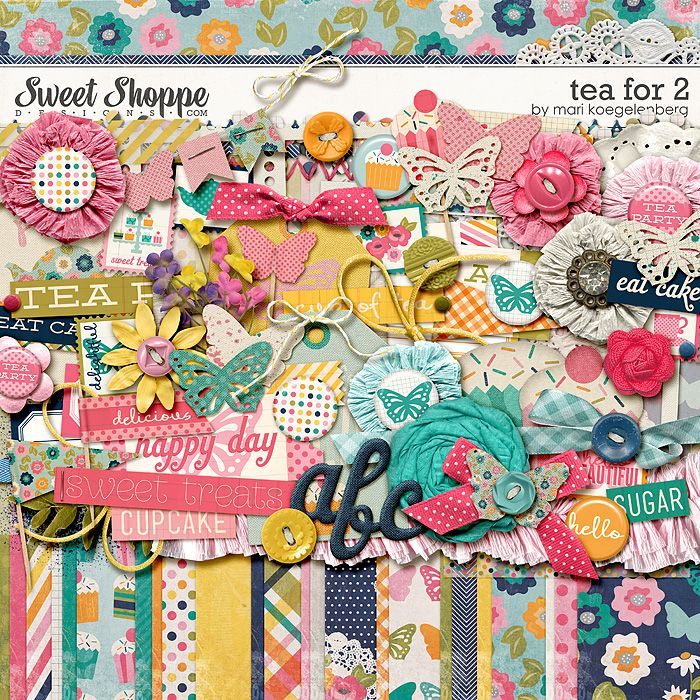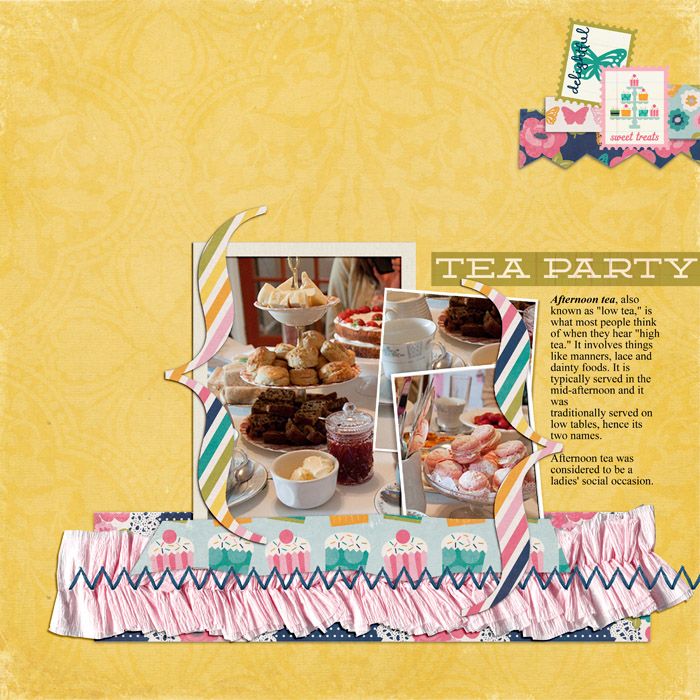 Credits: Tea For 2 by Mari Koegelenberg available at SSD; Font - New Times Roman