Halloween ranks the top of my list of favorite holidays. It beats out Christmas any day! :D I remember the good ol' times in Vancouver wherein mom and I would shop Costco to stock up on the candies a few days before the 31st. It was pretty obvious with the towering candy buckets and endless choices of costumes. I was the one in-charge of distributing the candies when kids would ring the door bell. It was a really cool tradition! :)
I know that Hong Kong parties are hardcore to commemorate this awesome event~ young and old alike.
This year, the office is thinking well for a theme for a Halloween party! :D
So far...I believe we are going for the movie, UP. I think I can maybe use Chiquitta for Doug, the dog. :P

Mari Koegelenberg's new halloween release, Monsters in the Closet, is exclusively available at
TDC
. A preview is below.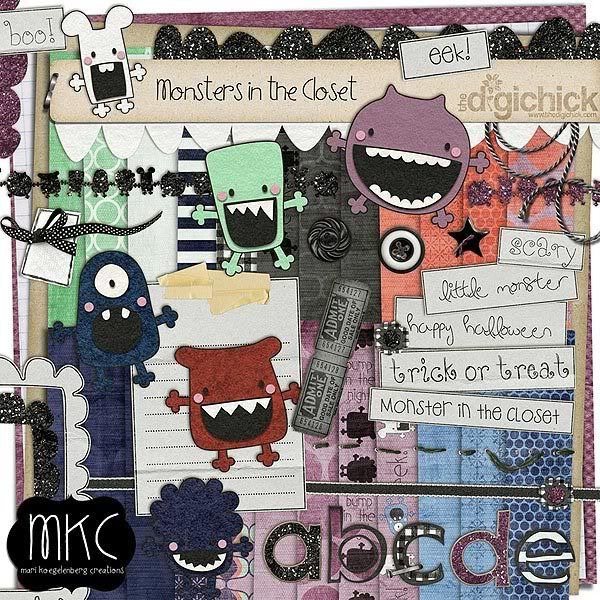 Here's my take on this really fun fun kit!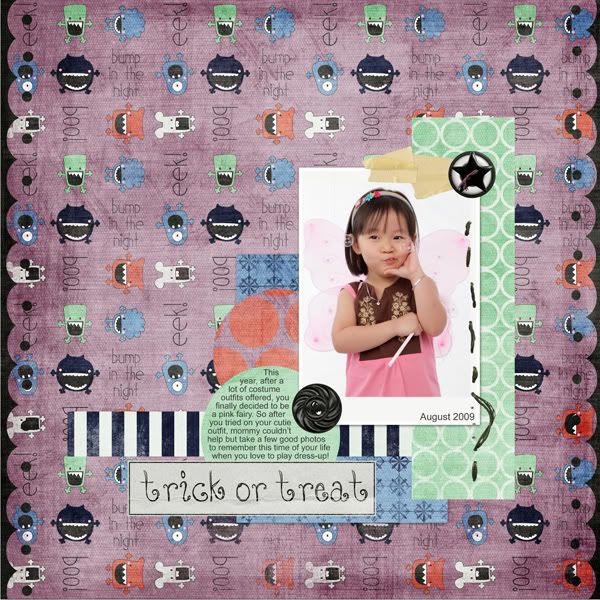 Credits: Monsters in the Closet by Mari Koegelenberg Creations (MKC) available at

TDC
, Font: Arial
Happy Halloween y'all!!!!