I got a funky kit this time around from DivineDigitals!
It's called
Flea Market Couture
by Wetfish Designs (Cyndi Wetmiller).
I love the pattern papers and the cute embellished frames that came with the kit. The layout came out faster than I expected because of the premade items that I basically place on the layout. Total blast to work with!
Check out the preview below...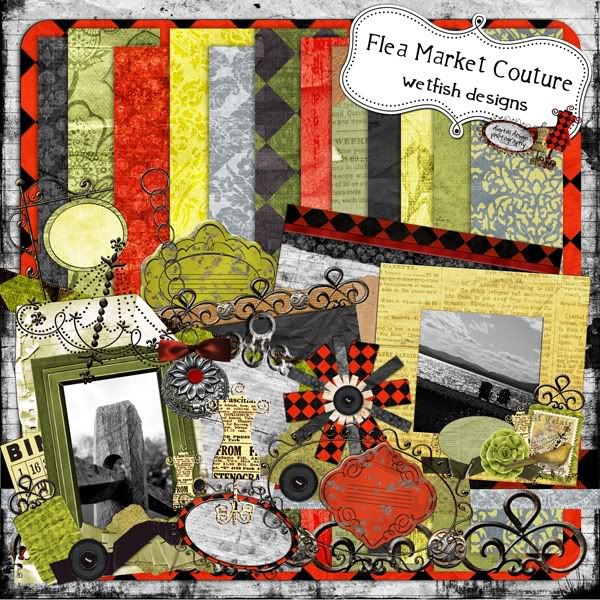 Here's what I came up with.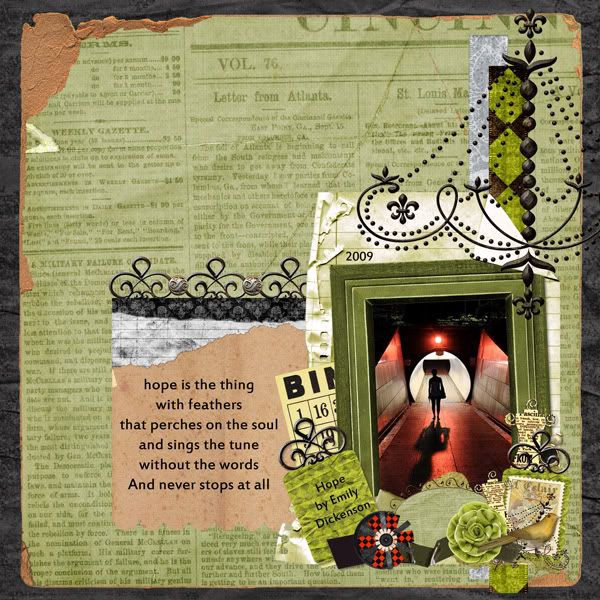 Credits:
Flea Market Couture
by Wetfish Designs (Cyndi Wetmiller) available from DivineDigitals.com, Font - Estrangelo Edessa, Poem by Emily Dickenson