It's that time of the year again...the big V is around the corner, next week to be exact.
This year's different for us (husband & wife) especially since we have a new addition in our lives.
Thus, to commemorate this special time, I scrapped the below to remember those cuddle moments with our little C - computer style using MKC & Elise's Pieces' Mad 4 You available now @TDC. You're going to love every bit like the papers and elements that come with it!
Before we know it...C's going to be breaking girls' hearts left and right.
I'm feeling like this right now...
Here's my take on this lovely kit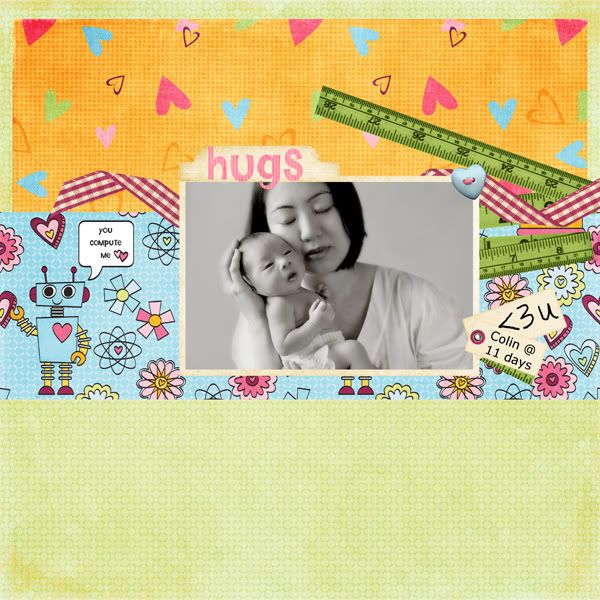 Credit: Mad 4 You - Collaboration with MKC and Elise's Piecesa @DigiChick.com; Font: Verdana
Photo Credit: Michelle Garthe Photography