It's officially summer already in MNL. The sun is high and hot. We are all getting ready for Colin's 1st Easter celebration. One way to commemorate this 1st moments is with this jam-packed collection from Mari Koegelenberg called
Easter Bunnies The Collection
available at TDC.
It's filled with adorbale bunnies, decorated egss, spring blooms and handy journaling tags and fun title strips creating your Easter memories cannot be easier. My favorite things in this collection is the printable quotes and cute bunnies!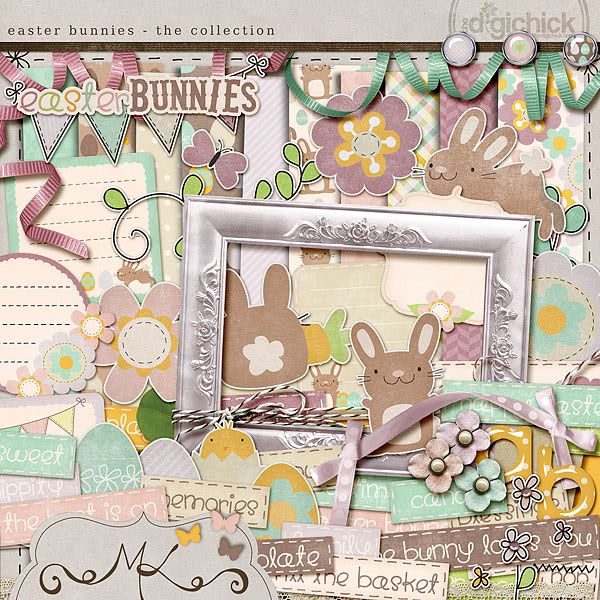 Credits:
Easter Bunnies The Collection
by Mari Koegelenberg
This is what we did for the Holy Week weekend:-
Maundy Thursday: C and I stayed at home. Woke up late to take advantage and bonded more with each other. C ate his solids, carrots and bananas, better using grandma's blender. He went to visit some friends in grandma's (C) place like S and Baby J on the 10/F. Uncle Charlie's coming over tonight. Hope to see him on Easter Sunday for lunch. Bad migrane for mom so wasn't able to bring C to the club. Cousin Jer, Aunt R and Uncle J came to visit us after their Clark trip.
All happy that grandma was able to get discharged earlier than expected so we were all able to spend Holy Week together as a family. Grandma's doing far better than before. Definitely something had to be done to make the healing easier.
Good Friday: mom plans to work a bit more but hope to squeeze in club time later in the afternoon. E's going to the province for a meeting with grandpa and Uncle Charlie.
Black Saturday: lunch with grandpa & ma (C)
Easter Sunday: lunch with grandpa & ma (E)