Oh, it's great to be back and well again.
After taking a short trip to HKG, I caught something and had to be confined for about 3 days...this upon learning that my fever wouldn't go away for 3 straight days. To make matters worst, Colin was also sick (not from me but from a virus going around while we were away) so the tough part of juggling getting well and taking care of the little one. I'm thankful for supportive parents, spouse and nanny to boot.
On another note, It's great to be back scrapping and with tons of great goodies to use, finding the right photo for the kit is key. I got excited when I learned of MKC's
Planes, Trains & Automobiles - The Collection
available at TDC. It's so perfect for Colin's recent photos and his love for any vehicular. I believe it's his father's brainwashing is to blame.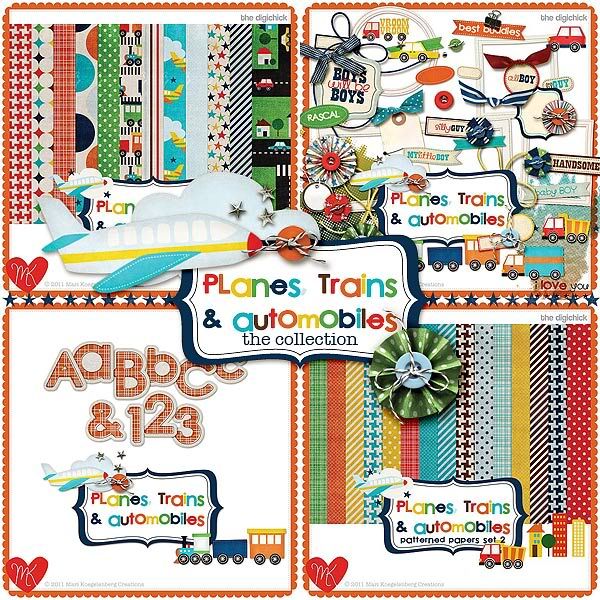 It's a lot lot lot of papers and elements that made me giddy in my knees when I saw the collection. The colors are vibrant and the vehicle elements so rocks! I recommend this kit whether it be for boys or girls since it can work as a travel kit &/or a boy exploration topic.
I've got the perfect photo for this kit...Colin's 1 year photoshoot! It was a sure hoot to take and I'm so happy to have the photo below be scrapped. :D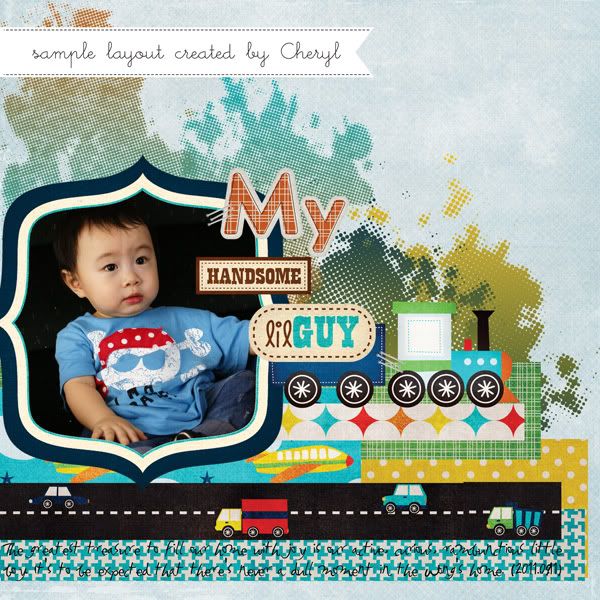 Credits: MKC's
Planes, Trains & Automobiles - The Collection
available at TDC; Font - Foxjump