It's been about 6 months since I stopped working. I thought I would be bored out of my mind with home life but I haven't felt that yet. I realized that my friend, Ginni, was right - once you take out the work...there is always something else to do that would take as much priority as the work. I think Colin appreciates that I'm constantly at home and have the energy to play with him more during our evening games...I hope. :P
But on the side, I remember my old co-workers at Citi that has been part of my career development for close to a decade. It's amazing to be working at a company wherein a "team" is meant as something and we all function as a unit than just an individual. There's a lot of cooperation and teamwork that it oozes from all corners of our office. This is the Citi culture that may or may not work for everyone here in MNL but it has with me for all these years.
I can say that each of them are a "cut-above-the rest" and are definitely "Citi Picked".
I could see no better kit to scrap than Mari Koegelenberg's
Freshly Picked
kit available at SSD.
The papers and elements all exude specially picked/chosen quality...that's the people of Citi.
Horey for the CITI!!!!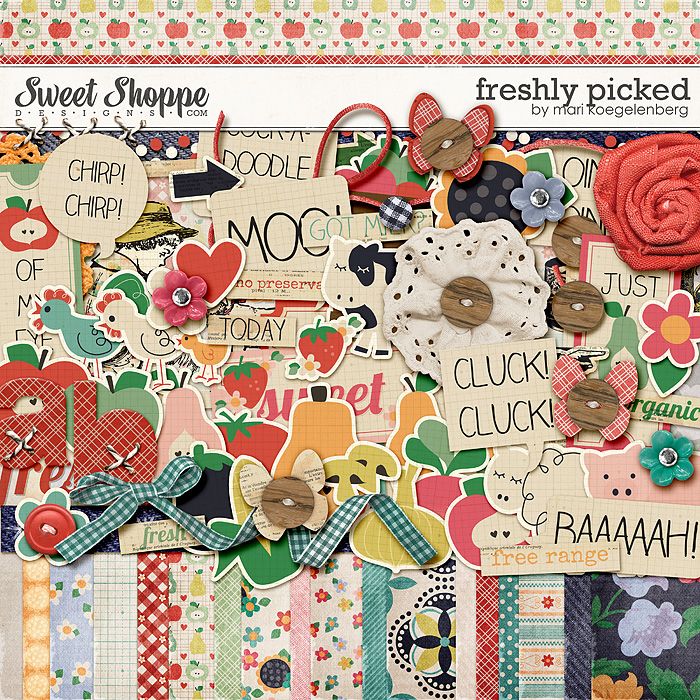 Credits:
Freshly Picked
- Mari Koegelenberg available at SSD, Kartika & Arial - fonts