I'm doing some catch up postings and I really wanted to post this DIY project I did for a friend's Superheros baby shower theme. When the date and theme was settled, I jumped into google and searched through as many inspiration and DIY projects as they come to pull off a good Superheros themed baby shower.
I made a simple superheros (modern chibi take) invite to give a flavor of the party theme and sky was the limit on creativity for this. The tags were also fun to make!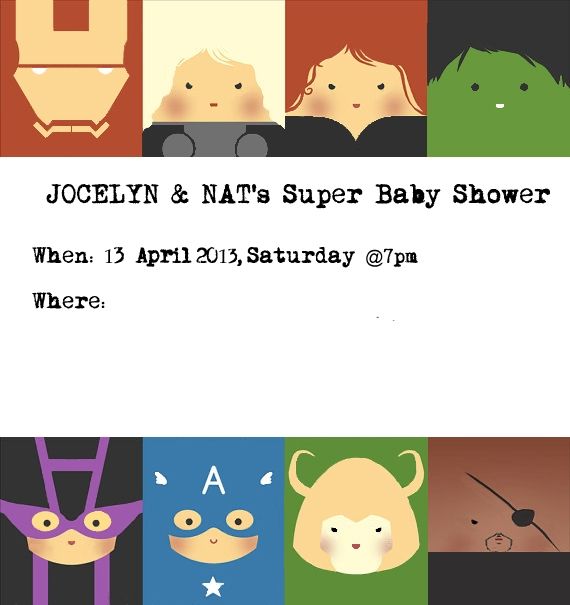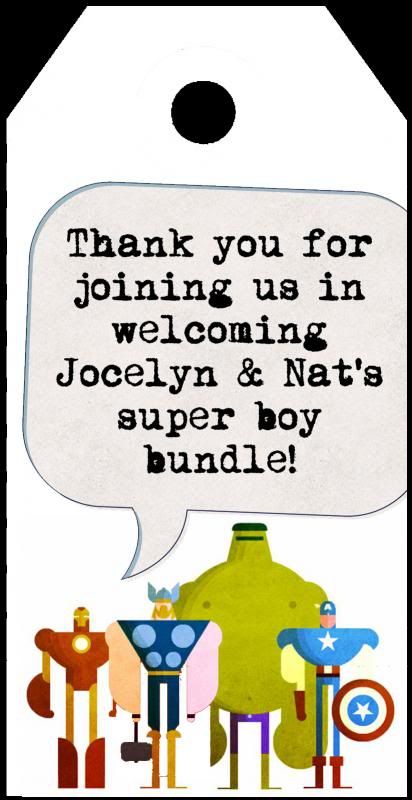 I thought of initially decorating their nursery to help the newbie parents before their bundle of joy arrived but due to time and location constraints (the room was still not ready to be decorated by the time the party rolled in) so I chose decoration where they can be displayed at the party and can be easily put-up at their home or used by their little one when he comes out in May.
The very first thing that came into my mind that would look great in their nursery is the initials of their baby boy - "J" and "N", a DIY comic book covered letters and took inspiration and instruction from
Bird's Party Blog
and
Cherish Bliss
. I wasn't able to get wooden letters or know where similar items were sold so I did it via styrofoam and cut out the letters then wrapped used/old comic books around it. It was tough to fully cover a styrofoam letter since the surface was not flat compared to a wooden or cardboard letter but it will have to do. I was able to do a thicker lettering than the normal wooden one, which came out quite nice. :)
I then bought some picture frames that would have cute baby chibi superheros in it. The stuff toys plaster on the windows are from a local stuff toy vendor.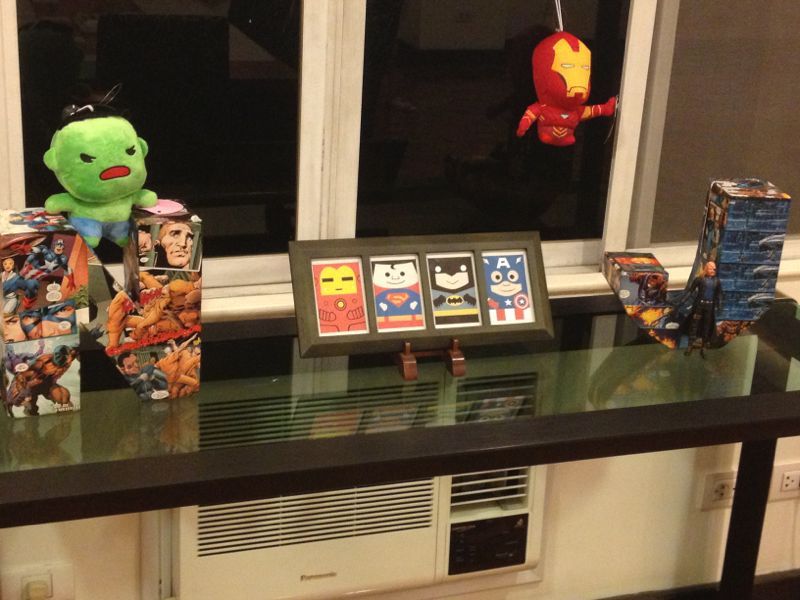 For the banner, I got the idea for the comics and bib & onsies banners at
Thriftress
and
PampersPlaydatesParties
. I was able to find/source old action figurines & kiddie toys at a thrift store and loot bags had the same superheros theme in it.
It was a definite labor of love and happy on the expressions of the new parent's faces when they saw the whole place. So awesome!
Happy partying!!!