Tangle Teezer
Just a quick rave on a really cool product that was referred to me called the
Tangle Teezer
! After a few week's use, I can honestly say that I am addicted to it! It is now my hair necessity and would bring it for travel so the
Compact Tangle Teezer
is a great item!
I was also told by some good friends based in UK that it's their only hair brush now and is popularly used in salons around Europe! It's proudly made in Great Britain. It's claim to fame is that it's the only comb in the market that glides through wet, vulnerable and colour treated hair with no pulling, tugging or yanking.This what my good friend Leslie of
Little Earth Tiddler
told me and I was skeptical but since C was quite happy when he used the demo sample, I was okay with getting it with further research/sampling.
Boy, I am sure thankful that I was referred to this item!
Here is C's test at the
Mommy Mundo Fair
. He was so eager to give it a try and it got yaya's look of approval.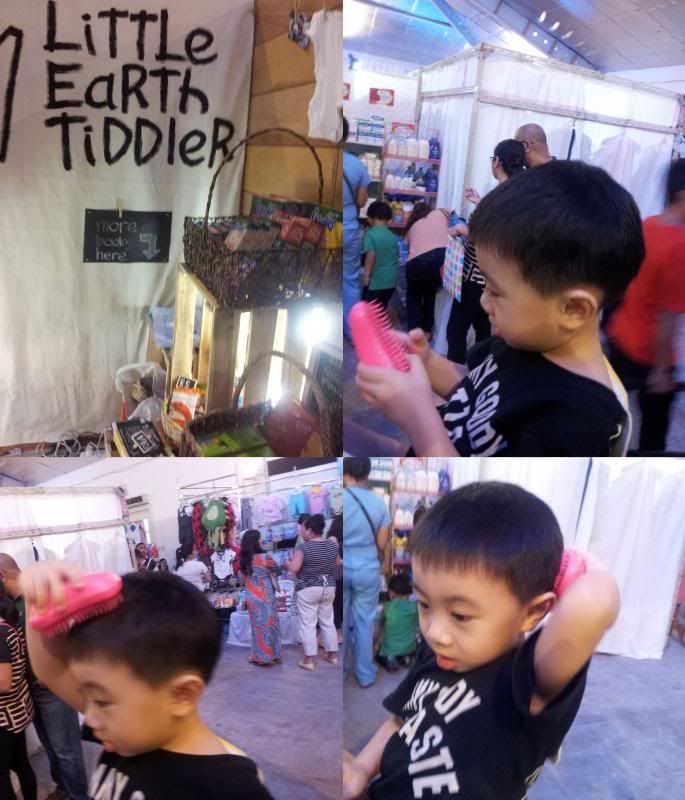 Here's a better shot of the item that we actually got. As I checked online reviews, most are awesome so I had totally high hopes but was not fully convinced that it was a good purchase since it's a pretty pricey brush for a child.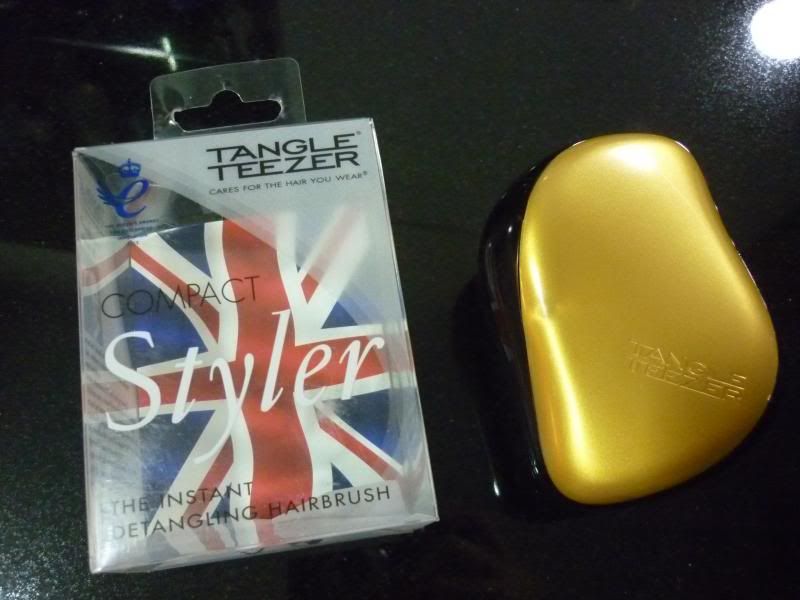 I use it to de-tangling both wet and dry hair…so note that I when I get out of the shower and wipe down my hair, the only thing that comes into contact with my hair is this Compact Tangle Teezer that I got from Little Earth People! It is easy to use with its ergonomically shaped brush for a painless comb! Aside from ensuring that my hair is combed through with no pain, it also provides a relaxing head massage for most scalps so good for sensitive scalps! I do not have to worry about "pre-brushing" from ends of the hair to work up to my roots. I can use it from roots to tips! It cuts my combing and drying time into a few minutes (I timed it to be 2 minutes) compared to 30 minutes of de-tangling! I can do a lot more things with those extra 28 minutes! Check out my little experiment below...actual test - I'm sold!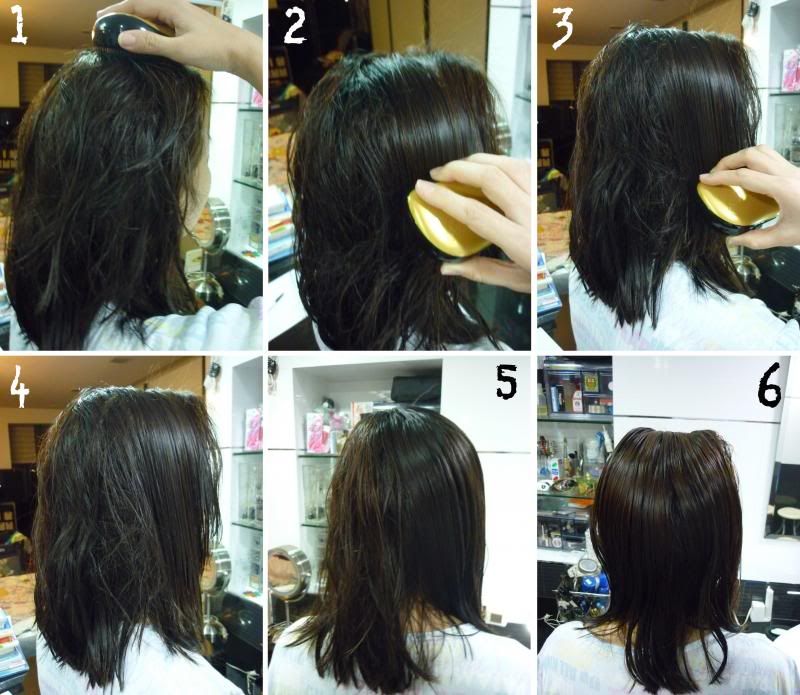 This comb is also marketed for fidgety kids, since it combs effectively per stroke and is de-tangles in a minutes!
Funny that the kids and I are fighting over this one brush now since it de-tangles our hair faster and is with less pain (less stress on their maids/yayas)! So far, it's with me (haha!) and I've been using this for days and have been bringing it around whenever I travel and can't leave home without it
I love how fast I get my hair manged after my shower and the massage is very heavenly! :P
I cannot wait to get more when new shipment comes since my mom and I want one for ourselves! I'm getting a few of these for some good friends of mine for 2014!
You can order your own
Tangle Teezer
at Little Earth Tiddler via their
FB page
or their
website
.
Happy grooming!