Welcome to the Milk Mama Diaries Carnival (August). For this month, we write about the World Breastfeeding Week 2014 - Breastfeeding: A Winning Goal for Life and share how breastfeeding can help the Philippines achieve the 8 Millennium Development Goals developed by the government and the United Nations. Participants will share their thoughts, experiences, hopes and suggestions on the topic.
Please scroll down to the end of the post to see the list of carnival entries.
It's been a hot topic recently with the spread of HIV to Asia. Southeast Asia's confirmed HIV pregnant women have shown improvements (27 percent to 21 percent) but if you compare to the other countries, most especially South Africa, it's growing slowly (42 percent to 44 percent).
Percentage of pregnant women who received an HIV test in low- and middle-income countries by region, 2005 and 2009–2011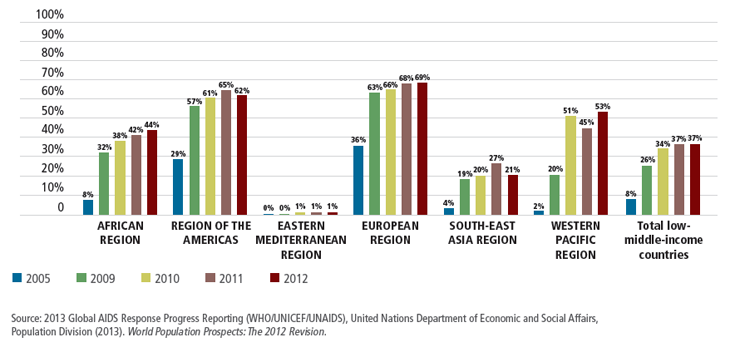 Given the above, we need to equip ourselves with "new information" about HIV with breastfeeding and read on the below:-
1.) A
WHO-led Kesho Bora study
found that giving HIV-positive mothers a combination of antiretrovirals (ARVs) during pregnancy, delivery and breastfeeding reduced the risk of HIV transmission to infants by 42 percent. Here's a poster on
this
. The study also showed that when ARVs are taken through the pregnancy and breastfeeding stage, there is a greatly reduced HIV infection rate of
2 percent
.
2.) In the absence of any intervention, between
15 and 30 percent
of infants of HIV-infected mothers are infected before or during delivery. If all HIV-infected mothers breastfeed, another 10 to 20 percent of their infants will be infected through breastfeeding. This means that
about two-thirds of children of HIV-infected women will not become infected
.
3.) In many developing nations, a HIV positive mother have a tough choice: either breastfeed her baby and risk transmitting the virus through their milk, OR give them formula.
The latter deprives infants of the natural immunity passed on through breast milk which helps protect against diarrhea, malnutrition and other potentially deadly diseases.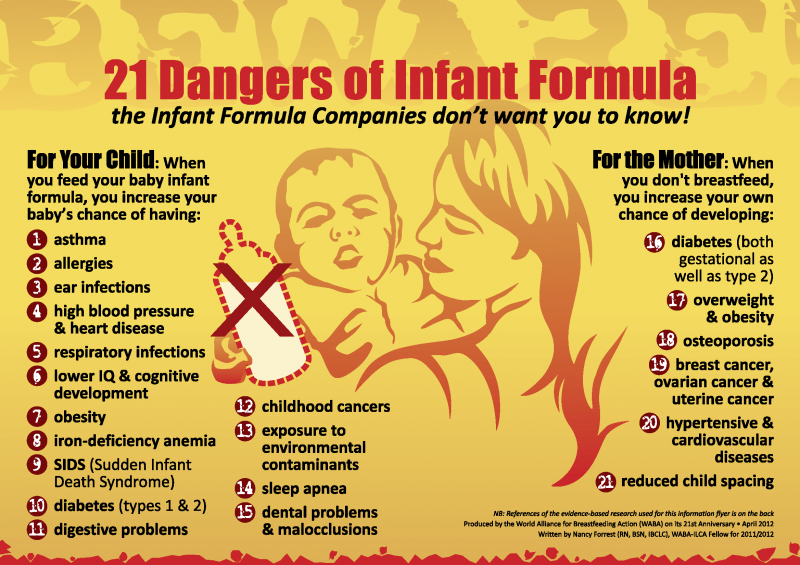 4.) Most children born to HIV-positive mothers and raised on formula do not die of AIDS but of under-nourishment, diarrhea, pneumonia and other causes not related to HIV.
5.)
WHO
recommends that all mothers, regardless of their HIV status, practice exclusive breastfeeding – which means no other liquids or food are given – in the first six months.
6.) During breastfeeding, HIV-neutralizing antibodies are released by some B cells that are present in breast milk. A further study in 2013 identified a particular protein in breast milk, named as
TNC
, that actively inhibits HIV. This could explain why mother-to-child transmission of HIV does not occur more often than it does.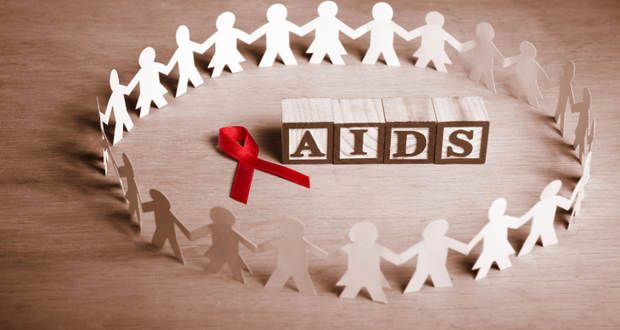 7.) When neither infant nor mother are taking an extended course of ARVs, they should be made aware of the dangers of
mixed feeding
. The risk of HIV transmission rises when mixed feeding due to higher concentrations of HIV in the breast milk as the baby suckles less often.
8.)
Strong interventions
are needed to promote exclusive breastfeeding (to 6 months) with continued breastfeeding thereafter amongst HIV-negative mothers, who are still the majority of mothers even in high HIV prevalence setting like South Africa.
9.) In
South Africa
, HIV-positive mothers who breastfed exclusively for at least three months were less likely to transmit the virus to their infants than mothers who introduced other foods or fluids (other foods or liquids as well as breastmilk) before three months. Moreover, their risk of transmitting the virus was no greater than among mothers who never breastfed.
10.) Nutritional support is particularly important for the HIV-infected mother because HIV puts an additional strain on her energy and nutrient stores and may affect her appetite.
Given all of the above, attention must be given to provide high quality counselling is scarce in much of the world, resulting in many mothers making
inappropriate feeding decisions
. There is a desperate need for more resources and better training of counselors. Good quality programs have the potential to save many thousands of infant lives.
In conclusion, ultimately, the only way to end mother-to-child transmission of HIV is to prevent women becoming infected in the first place through education, empowerment and promotion of condoms. This also prevents HIV transmission during future pregnancies and to her partner.
Here's an informative video provided by UN that is very enlightening
here
.
-------------------------------------
Here are many thoughts and reasons why we should all advocate for mothers to breastfeed for the first 1,000 days of life #BF1st1000days