"My son was diagnosed with jaundice upon birth. Although the doctors informed us that my son's jaundice "looks high" (due to his yellowish skin), we were allowed to go home by Day 4; we were then instructed to visit our pediatrician for further monitoring in two days time."
About five years ago, with an "unexpected, untimely childbirth", jaundice became the highlight of my postpartum journey. Between my Hong Kong pediatrician and my mom, who is also a pediatrician, had conflicting times on when I should be "sunning" my son - early morning or mid afternoon. This got me thinking on who do I listen to. Was "sunning the baby" the solution? What else could I do to make sure that the bilirubin gets excreted out, what are my other options? Do I need to stop breastfeeding since there were some who told me that the condition came about because of my breastmilk? There was so much panic on a baby being yellow as a big deal and monitoring is needed. I went on looking for answers to better understand this condition.
'Jaundice' occurs due to condition of "Hyperbilirubinemia", the body's inability to breakdown and to excrete broken-down red blood cells called 'bilirubin'. Bilirubin build-up is the cause of the yellow pigmentation on the baby's skin, eyes and other tissues. "Sunning a baby" , though sometimes effective, is not the only solution as I further learned below.
Types of Hyperbilirubinemia
There are so many types, as stated below by
Stanford Children's Org
:
Physiologic jaundice: is the "normal" response to the baby's limited ability to excrete bilirubin in the first days of life. I remember lectures by Dr Jack Newman in the past where he stated "it is alright to have jaundice upon birth. No one said that Jaundice is bad within acceptable levels."

Breast milk jaundice: Research has shown that about 2 percent of breastfed babies develop jaundice after the first week, peaks about two weeks of age and can persist up to three to 12 weeks. This type of jaundice is thought to be caused by a substance in the breast milk that increases the re-absorption of bilirubin through the intestinal tract.
Breastfeeding will eventually help in getting rid of the extra bilirubin as long as the latch and "stripping" of the milk Is done. It might be a slow process for some but if the bilirubin levels are in the lower end then there is no need for the rush.

Breastfeeding failure jaundice: not enough breastmilk to help with hydrating the baby. The decrease in urine production would account for the increase built up of bilirubin. This is more commonly seen in babies with latch problems. Mothers of these babies need to seek help from lactation counselors or even peer counselors to be sure that proper milk transfer is happening.

Jaundice from hemolysis: This may occur with the breakdown of red blood cells due to hemolytic disease of the newborn (Rh disease), or from having too many red blood cells that break down naturally and release bilirubin.
Hemolysis inside the body can be caused by a large number of medical conditions thus specific medical interventions is needed to cure the problem. Breastmilk might be one of the cures that help the body be stronger.
How common is Jaundice really? Am I the only exception?
Statistically,
about 60 percent of term newborns and 80 percent of premature babies develop jaundice. Infants of diabetic mothers and of mothers with Rh disease are more likely to develop hyperbilirubinemia and jaundice
. While hyperbilirubinemia cannot be totally prevented, early recognition and treatment are important in preventing bilirubin levels from rising to dangerous levels.
What happens when bilirubin count is high?
Low levels of bilirubin are usually not a big concern but large amounts can cause seizures and brain damage. This condition is called "kernicterus". Strict monitoring is required for possible "yellowing babies"
What should you really do if there is some yellowing?
The
American Academy of Pediatrics
has a protocol handling Jaundice. I am happy to report that breastfeeding seems to be stated as the best option to get the "yellowing" out of the baby's system. I will not enumerate all the steps but will highlight what I think mothers should remember:
Find out how high is the bilirubin count of your baby – get your baby tested. Visual estimates or simply looking at a baby's "yellowish color" does not give a standard on what approach to help your baby. It can lead to errors and may not apply for "dark pigmented" babies.


Interpret bilirubin levels according to the infant's age in hours."

Mothers should also understand the bilirubin test ranges, if tests were given.

This would give you an indication of which direction to take with regards to the benefits to your baby.




Ensure that there is a

dequate hydration of the baby

through

breastfeeding or


expressed breastmilk.
"Breastfeeding be promoted and continued"
The concept of breastmilk versus formula is that the former option takes longer to excrete out the bilirubin since most of the nutrients and antibodies are biologically absorbed very well. Most doctors see the overall benefit (versus the cost) of breastfeeding – to not give up all the wonderful benefits of breastfeeding to just resolve the jaundice. Most will ask the parents to observe before giving the option of taking the breastmilk out of the baby's diet.

It is only when there is really high bilirubin count results that a doctor might look into alternative feeding options.

Bottom line : "breastmilk excretes out excess bilirubin slower than formula, but the benefits to the baby and mother of the slower excretion is a lot more than if formula was to be used."


Look into "phototheraphy" and "friberoptic blanket" as other viable options.

* Phototheraphy – jaundice and increased bilirubin levels usually decrease when the baby is exposed to 'special blue spectrum lights'. There are different techniques may be used to allow all of the skin to be exposed to the light. The baby's eyes must be protected and the temperature monitored during phototherapy. The downside is that this may take several hours to begin working and it is used throughout the day and night.
* Fiberoptic blanket is a blanket placed under the baby to better help absorb the "special blue light" or even sunlight – can be used alone or in combination with phototherapy.

Blood transfusion techniques: The concept is that the exchange will help increase the red blood cell count and lower the levels of bilirubin. This can be a bit extreme for a baby since there is also the requirement of giving and withdrawing blood in small amounts through a vein or artery but it has shown faster improvements.

Treat the underlying cause of hyperbilirubinemia, such as infection.
Sometimes the infection is the one causing the malfunction in your baby's system. It is an important factor to consider also.
Kindly refer to the below on what Dr Anne Smith, IBCLC and Dr Jack Newman's opinions about Jaundice are:-

"In most cases, jaundice is a normal, possibly even beneficial process that can be managed without interrupting breastfeeding. The treatment for physiologic jaundice is more breastfeeding rather than less, and sick babies with pathologic jaundice need breastmilk even more than healthy babies. Even in rare cases where the jaundice is caused by the breastfeeding, there is no reason to wean and every reason to continue giving your baby the best possible nourishment."
"Even though we are not sure of the cause, what is important to remember in cases of late-onset jaundice is that the baby is not harmed in any way by continued breastfeeding."
–
mother's milk
, Dr Anne Smith
"There is not one bit of evidence that this [so-called breastmilk] jaundice causes any problem at all for the baby."
"Do not stop breastfeeding for "breastmilk" jaundice."
–
Breastfeeding and Jaundice
, Dr Jack Newman
Wow…that's a lot of options, isn't it? Thus to totally stop breastfeeding without consulting first the above options, is not a valid reason! First thing to check would be "the latch" and testing the levels of bilirubin in the baby's system.
**Word of Advice: If your doctor/pediatrician immediately tells you to totally stop breastfeeding, even for a few days and switch to formula milk, please consider getting a second opinion from a breastfeeding-friendly/advocate pediatrician. There is the concept of
Hierarchy of Breastmilk
that I hope all, if not most, pediatricians will respect. I cannot stress enough that the benefits of breastfeeding totally outweigh any formula that might be prescribed to you for Jaundice.
------------------------------------------------------------------------------
August 2015 Festivities by Kaya and BFP!
To know about breastfeeding this coming Breastfeeding Month,
Breastfeeding Pinays
have a few events lined up for pregnant mothers, already lactating mothers and breastfeeding advocates through the Philippines.
2015 August 1, Saturday
Registration starts at 8am
Zentrum, 500 Shaw Blvd, Mandaluyong City

This year's going to be bigger and better than year's past since instead of just The Big Latch On happening, it would also be an exposition with vendors, booths, promos – breastfeeding related products plus mother and baby needs. There will be discussion talks on breastfeeding, beauty and beyond. One of the most anticipated talks would be by DOH representative, Dr Anthony Calibo regarding Slow/No Weight-Gain Babies.
Don't miss out!!!
**Note: I'm been a regular attendee of this event since 2013. To know more about what we did in the past, you can read all about it here:
2013
and
2014
.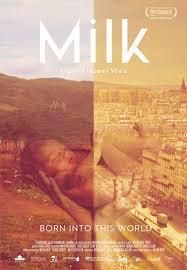 Milk : the movie by Noemi Weis
2015 August 30, Saturday
time and venue TBA
A special movie hosting brought to you by Breastfeeding Pinays by Canadian film maker, Noemi Weis, that looks at childbirth and infant nutrition in various cultures and communities. It depicts the commercial, societal and other issues of motherhood.
"Sometimes, that's a decision that a woman's made on her own and sometimes it's implanted in the culture," Noemi said. "It can certainly be easier for doctors, who can just schedule a Cesarean instead of having a mother go into labour at 12 o'clock at night and then having to spend maybe the next 20 hours with her."
Milk is the latest in a series of documentaries Weis has filmed, all of which tackle social issues. Through her production company, Filmblanc, she has touched on subjects ranging from child trafficking to domestic violence to the community-healing power of music. - From
Insidetoronto.com
This film has garnered and continues to generate international attention. It also helped to make a lasting difference in the lives of individuals, communities, organizations and education.


Do join us in one of the events lined up for Breastfeeding Month!