February 2015
I want to share my experience at my recent trip to Seattle's
Bastyr University
to take up
When Survivors Give Birth
(
Penny Simkins
, Phyllis Klaus). It was my second time now at the university for a short lecture course series. This trip was very important for me because it's been too long since the Penny has taught a class. In the past, my good pal and Doula friend, Velvet, was lucky enough to be taught by her for
Birthing Doula
awhile back but is currently, hardly teaches anymore...until now!
It was a two-day course and was an eye-opener for me with regards to how I approach and see birthing mothers, in general. I would have to say that it is not for the faint heart since the course dives into all types of trauma (sexual, psychological, physical and emotional) and a lot of the approaches go into how to talk to these past sexually abused mothers (and even fathers) with the upcoming birth and postpartum.
Day One: Upon entering the classroom, a lovely first day of a pot of flowers met us that was lovely for a cold rainy morning.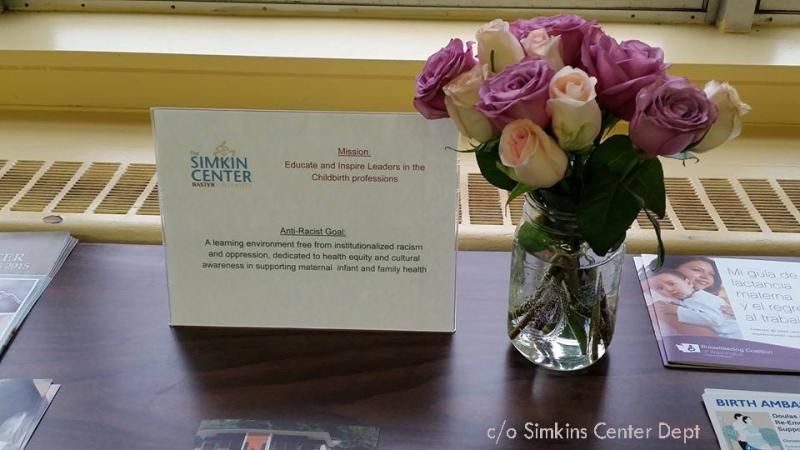 The Simkins standee/banner! I remembered the same one was placed in my very first class (Lactation Education), just last year with Penny in the photo. Who knew that I would within a few months after the lecture, be in a class with Miss Penny herself!?! #blessed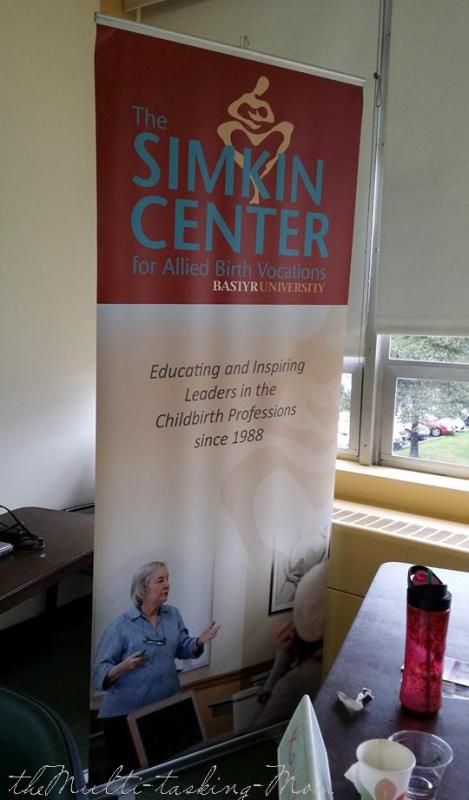 This was literally when Penny and Phyllis came in to the class to start their slides set-up. Both authors were the ones that taught the class since the book launched in 2004.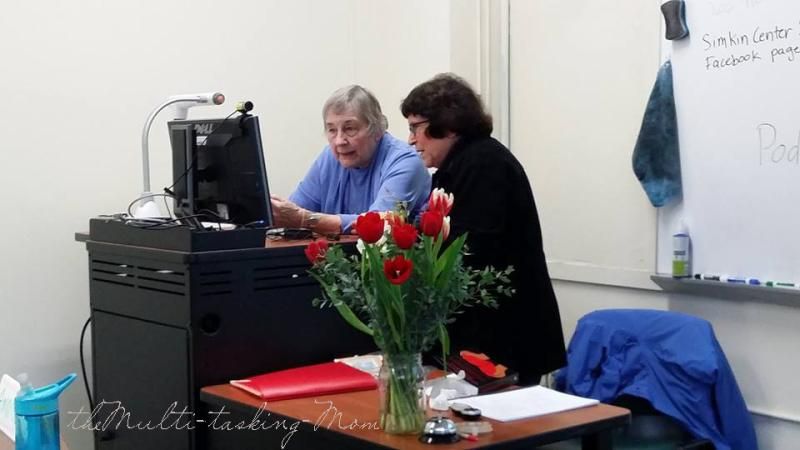 Annie Kennedy
opened the class with an introduction of the course and school.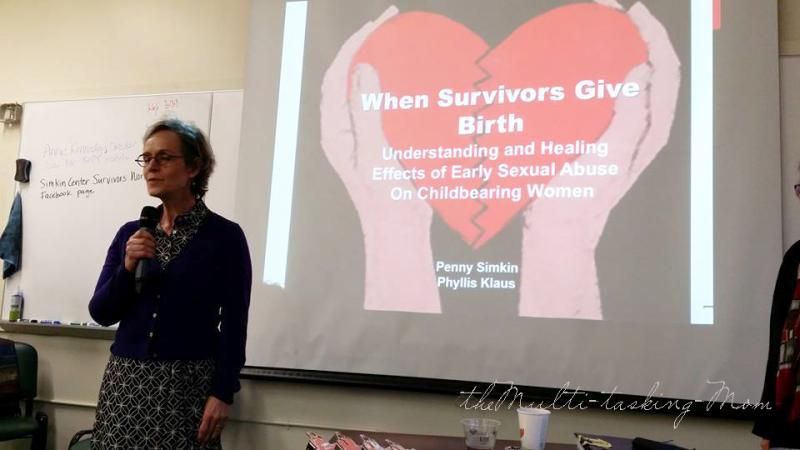 While
Dr David Church
, president of Bastyr U, introduced our lecturers that signal the start of the class.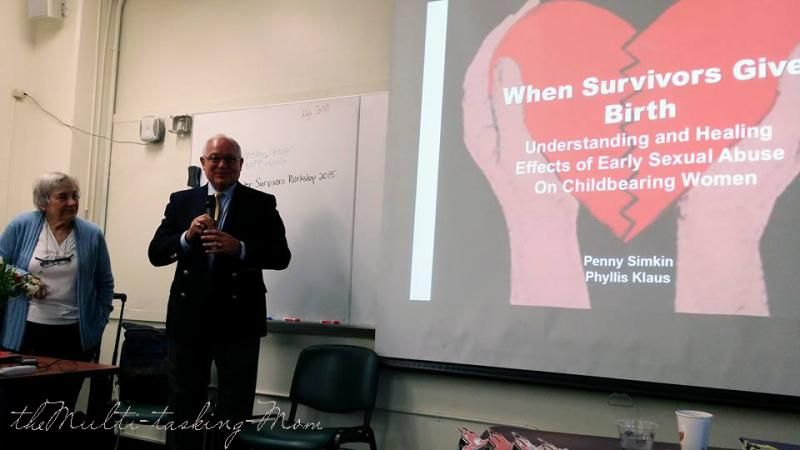 Let the class begin...can you see my writing away in the photos? Thank you to Annie and her staff who took wonderful class photos!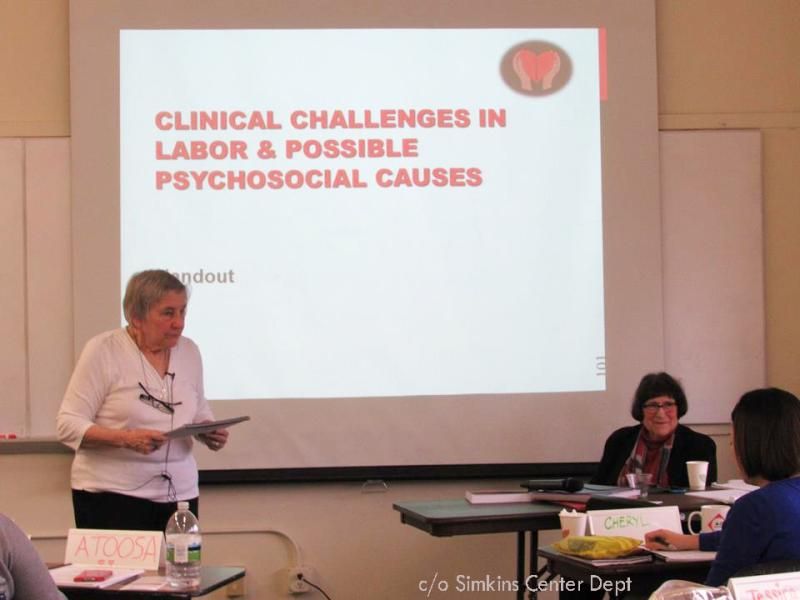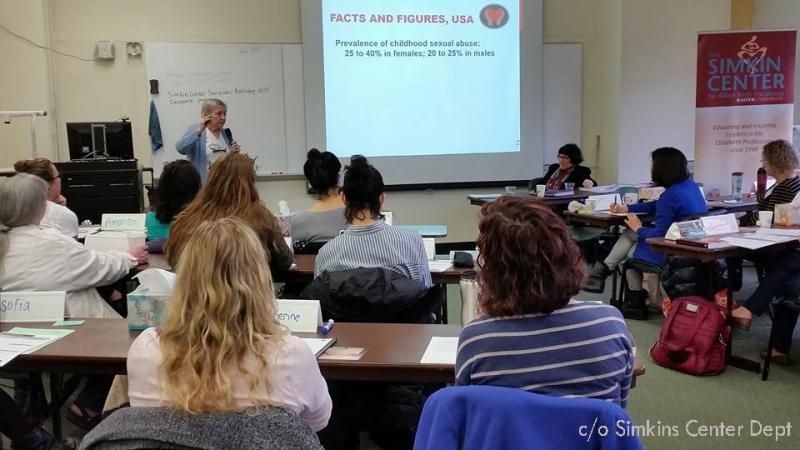 After the lecture, there were a few points I noted in my head...
My take on the first day is that "treat all pregnant mothers as "survivors", whether they have been abused or not." This holds true and providing empathy and gentle,

good care is every woman's right

- whether a victim of abuse or not. The extra care provided will surely go a long way. --> from Miss Penny
Birth art prenatal and post partum is encouraged to help a care giver understand a mother's previous experience or even how they will see the birth.
Be wary on the Downward Spiral (can bring about "re-traumatization"). You can use the "I messages". Be real on what you can and cannot do as a counselor or caregiver.
Positive Cycle has the potential for healing. (note Power Differential) :- (a) assignment for selection, (b) good listening skill, (c) birth plan, (d) mutual expectations and acknowledgment, (e) possible rejection of options, need further discussion, (f) feeling of respect, (g) encouraged to discussion and give feedback, (h) good listening skills, problem solving and appropriate referrals, (i) both parties satisfied, (j) positive long term impact (self-esteem, confidence), (k) future pregnancy.
Remember the Caregiver's Motto: "She has a very good reason for feeling this way, behaving this way, saying these things, believing these things, etc...I may be the target now but I am not the reason."
Helpful Methods for Immediate Relief of Stress: relaxation breathing, etc.
Create appropriate boundaries: set priorities to help keep your professional and personal life separate.
Recognize and acknowledge common reactions and thus create sensitive presence and maintain appropriate reactions. I.e. vicarious traumatization - survivors need to know that her care provider can hear her story without being upset. Care provider need to show strength and centered-ness to be the example...normal reaction to an abnormal event.
Day 2, our last day: we did a lot of group work and role playing as counselor, counseled mom and observer. I gave me a good gauge on how I fair with client contact and doing much active listening.
I still have a long long way to go. Good thing that my partners in the group was really patient with me.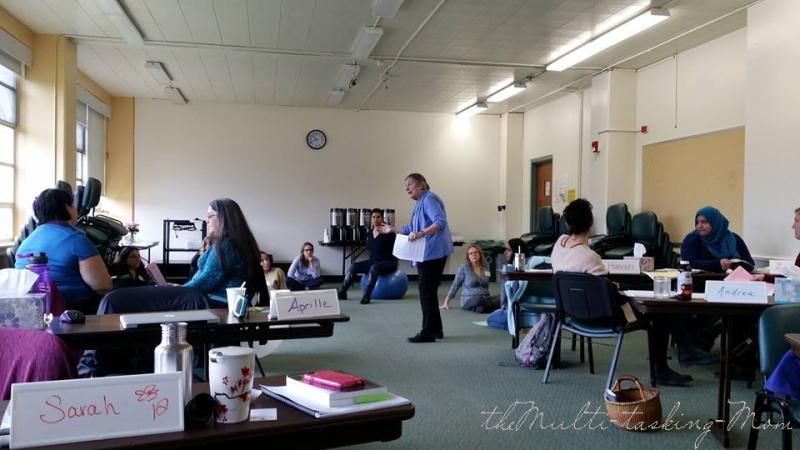 Phyllis was such a lovely lady and it really a treat to listen to her stories. The Dona cup is Penny's. So cool! Even Velvet wanted one when she saw the photo.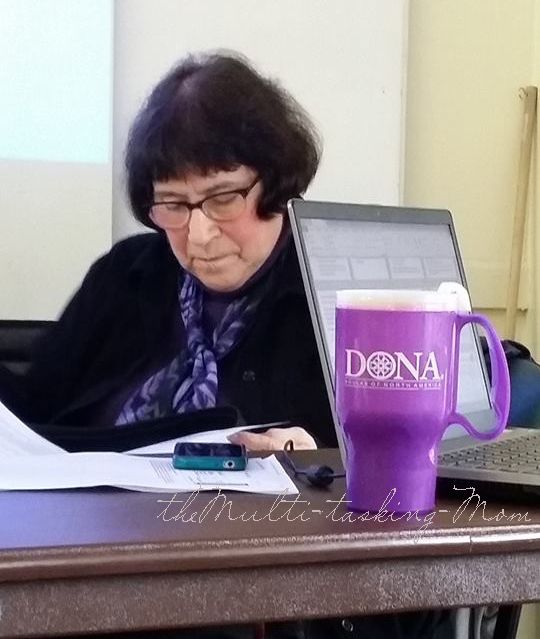 Before the lecture ended, Penny shared with us a song her daughter made call the Reason Why.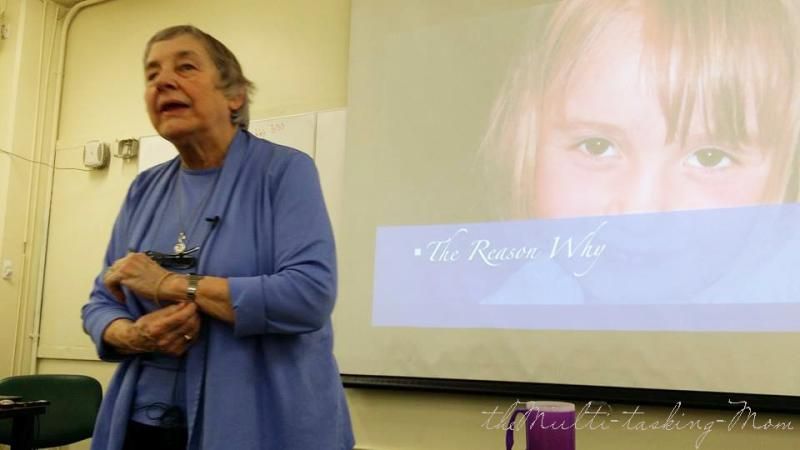 Some of what I learned were:-
Be mindful of the "red flags" (or "triggers") when you do your interview/consultations. Also the words that can trigger a survivor to be "re-traumatized" since some of the words were used in the past. Touching or Breastfeeding can bring about possible trauma for mothers.
Quick Counseling Strategies: visualization or guided imagery, "tuning-in"/"tuning-out" techniques
Counseling after birth would help the mom and care provider assess how the birthing went. If there is "unhappiness" after the birth - it is good to discuss and "resolve" the issue with a professional. Yield if need be.
Listen to the music behind the words. Listen and reflect with passion.
Separate the present from the past. Inner child and grounded in the present
Practice makes perfect so if you can do role-playing or incorporate "active listening" as much as you could in your everyday routine, the better you would be as a counselor/doula, etc. This would also help you develop tools and strategies for problem solving.
This whole lecture/trip has been a "privilege" and being in the midst of these really great minds. Their insight in birthing, trauma and postpartum with wit and humor was refreshing and insightful.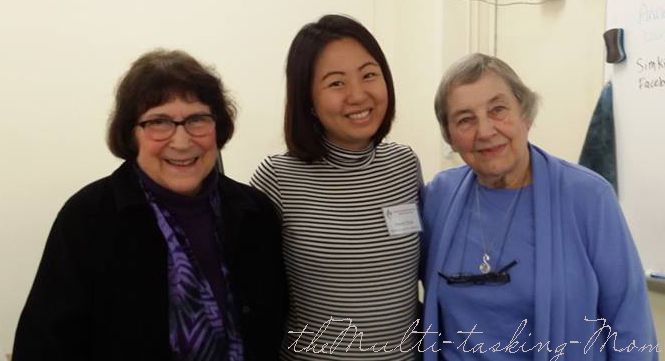 This is Annie Kennedy. She's one of my favorite people there and has extended so much assistance and guidance in everything. I do think about her often and pray that she is always going to have this smile on her face...and that I would see her again soon. (Another one is Kay Hwang - though I wasn't able to get a photo with her twice over again! )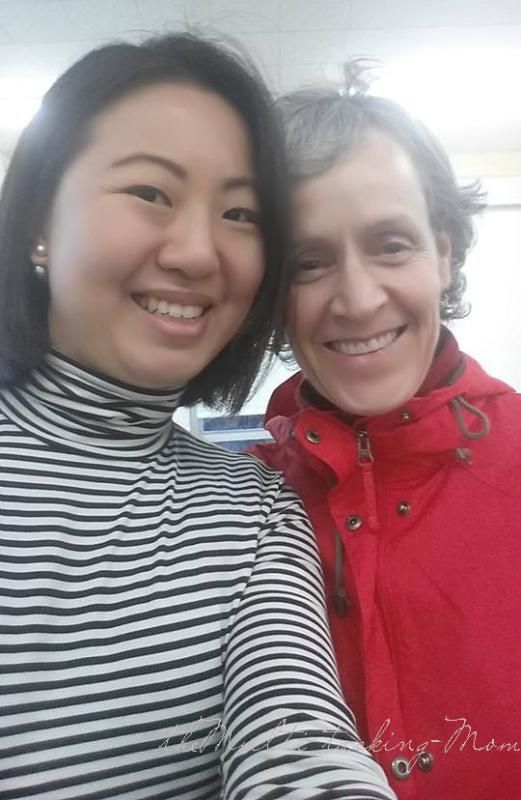 Thank you Penny for being an inspiration to all Gentle Birth Keepers all over the world! You make me want to do good and to the best of my abilities. God bless your kind soul!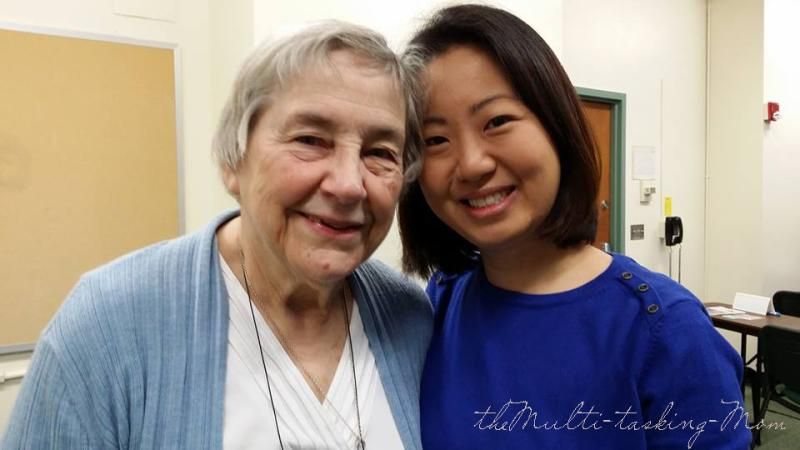 I cannot wait to see what else will bring me back to
Bastyr
!
********************************
On another note, after comparing two campus lodgings - main building's 5th floor vs Student Village, I super duper enjoyed the Student Village dorms! You can weigh in the below.
Student Village:
Private bathrooms. This made it love the Student Village! I didn't have to leave my comfy room to shower or go pee. I can leave my toiletries for the rest of my stay. Plus there is not much draft, which is a blessing in the rainy city of Seattle. Dryers were provided which is a great amenity!
Newer, modern facilities. It is the first student housing project on the West Coast to receive the highest green building classification (Leadership in Energy and Environmental Design (LEED) platinum certification)!
The Kitchen/Living Room.The communal kitchen/living room is awesome to meet people and hang out outside of your room. It has a huge middle island that made making dinner or snacks with other students in the area easy since we can do it all at the same time without bumping in or stepping over each other. This reminded me of our Canadian home back in the day where I hung out with friends to talk and connect. I know I've made a few friends on this trip better since I wanted to hang there for my readings.
*There is also an area for breakout rooms for groups in each of the buildings.
The Walk. Each day before and after class, heading back to the dorm room was an enjoyable one (even if it's in the rain) since it helped make me reflect what we did in class and also gave me a chance to get some "fresh Pacific North West air" that I missed.
Appliances for use. Washing machine & dryer, TV, couches for lounging, huge subzero type fridges available inside the building.
Individualized room temperature controls is a blessing! I kept my room at the temperature I wished.
Disclamer: Location! The dorm building assignment might be tricky since the closer lodging to the main building is left for long term residents/students of Bastyr. The buildings starts from Letter A to K with the latter being the furthest from the school. I was assigned in K. :)
You can view more about the Student Village below.
Bastyr 5th Floor Main Building:
Convenience. From arrival to classes to departure - it's normally the same building as where all the classes are held. For practicality though, the main building's lodging is the most convenient since when you get dropped of at the campus, you can roll your luggage to the elevators and get to your room. I stayed here on my previous trip. Cafeteria and classes are just below. No need to go out and walk to your classes.
Communal cozy kitchen, bathrooms and toilets.
Mini sink in room. There is a small sink in each of the rooms for simple tooth brushing and washing purpose.
Automatic locked room doors - a blessing at times.
In-room refrigerator! You can have your own things in your own room so you not need to go out late at night to go to the pantry in the long corridor. Plus you would not need to label your food for the communal fridge.
Bigger tables for working on. I remembered that I had a long cabinet where I can spread out all my things aside from my working desk.