Taken from
Little Steps Asia posting
...that I'm uber excited about.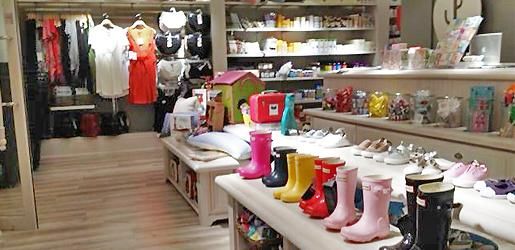 The rumours are true!
There is a gorgeous new store in Central that offers parents international goodies galore from baby basics to fabulous furny.
Get ready Hong Kong -
Tiny Footprints
is here!
Founded by pilot and HK mom, Caroline,
Tiny Footprints
is the result of a truly global buyer sourcing the greatest finds from around the world. The store not only sells unique gifts, but it also offers basics including hard to find formula brands!
A few of our favorites:
* Boori - Cribs and funry. Lucky for us,
Tiny Footprints
has a storage facility for nursery furniture. No more waiting for weeks to collect your crib!
* Hunter Boots & Walnut Shoes - Delicious for those little steppers!
* Bonds - Aussies rejoice with this cult favorite of a brand with basics from maternity to baby wear.
* Phil & Teds - Strollers, highchairs, and other bits from this famous dad-run empire.
* Rice - We love this brand and
Tiny Footprints
has it covered!
* Swimsuits - Fall in love with unique and chic swimmers for the summer.
* Toys - No plastic here.
* Bedding - Plenty of options to create the perfectly concocted cacoon for your wee ones.
* Gliders - Hong Kong finally has stylish gliders for rockin' those babes!
All of the products are of top quality, non-toxic and also good to the earth.
Thank you Tiny Footprints for opening! We promise to visit you often!
Why Little Steps loves
Tiny Footprints
?
Baby basics, maternity fashion, nursery furniture, skincare, and more wrapped up in a beautiful and friendly store in Central!
Who it's perfect for?
Pregnant mamas, stylish babies, gift giving grandparents, and dads looking for a stress-free baby shopping excursion.
What else?
Bring the kids! They have a cute play area for the little guys complete with a changing/nursing room.
Where to find it?
Tiny Footprints
Address: 10/F, 1 Duddell Street, Central, Hong Kong
Tel no.: +852 2522 2466
Email: contact@tinyfootprints.com
Website: www.tinyfootprints.com
Open Monday - Saturday from 10am - 7pm / Closed on Sunday and Public Holidays