Big news on my own family's front but I'll hold if off when things do pan out as planned. For now, we are all excited with the thought.
I've been fixing my computer since it recently crashed that broke my heart with the thought that all my little one's photos are lost forever.
I'm slowly reconstructing my hard drive including salvaging C's old photos...all this sorting and filings brought back memories of our little one's cute and calm beginnings. It brought about inspiration to scrap again using Mari Koegelenberg and Jenn Barrette's collaborative project for TDC called
Puddle Jumper
. I scrapped our little one (just 9 months old) and from a good friend/photographer's photo showing his cute innocence. How gone are those days of just him eating and sleeping. :D
Check out the below: I love the papers in this kit, being the big paper-lover. :P Aren't the papers cute to the max!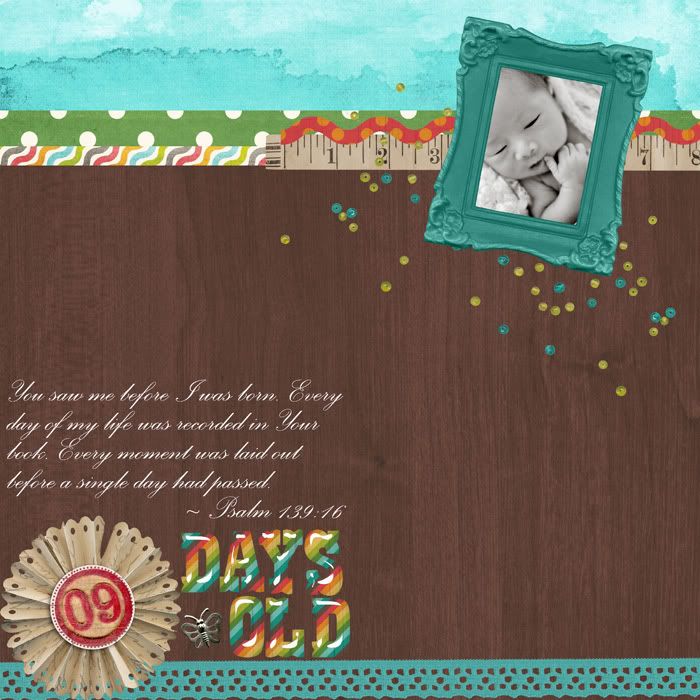 Credits: Mari Koegelenberg and Jenn Barrett's Puddle Jumper available at theDigiChick.com; Font: Palace Script; photo: Michelle Garthe Photography